NEUROPSYCHOLOGY INTERVENTION
Learning Disorder & ADHD Therapist Ages 0-17 | Neuropsychology intervention for Quebec & Ontario | Toronto, Ottawa, Gatineau, Montreal
Seeking support for your child's developmental challenges or medical conditions?
Many parents may feel ill-equipped to provide the necessary support for their child's success. That's why we're dedicated to providing you with the tools and strategies you need to make a lasting impact. We can help children between the ages of 0 – 17 manage:
Cognitive skills (e.g., planning, reasoning, time management)
Academic concerns (e.g., challenges with homework, poor study habits, and declining school performance)
Behaviour problems (e.g., arguing with parents and teachers, meltdowns)
Social issues (e.g., difficulty making and maintaining friendships)
---
What Is Neuropsychology Intervention & How Can It Help My Child?
Neuropsychology intervention is a specialized form of psychotherapy that focuses on addressing developmental issues and medical conditions in children and adolescents. These may include ADHD, learning disorders, intellectual disabilities, concussions, cardiac problems, or epilepsy) .
It aims to improve cognitive skills, academic performance, behavior, and social interactions.
Through personalized strategies and evidence-based techniques, neuropsychology intervention helps children reach their full potential, overcome challenges, and enhance their overall well-being.
---
Neuropsychology Intervention & ADHD Help
Family Involvement
As a parent or caregiver, you will play a crucial role in supporting your child's progress. Dr. Leon will provide guidance and resources to help you understand your child's challenges and implement strategies effectively.
Improved Academic Performance
By addressing specific challenges related to learning, attention, and cognitive skills, we help your child develop effective study habits, improve focus, and gain the necessary tools to excel in school.
Strengthened Executive Functioning Skills
Neuropsychology Intervention focuses on developing executive functioning skills such as organization, time management, planning, and problem-solving.
---
Boost Academic Performance, Independence, & Emotional Well-Being
Whether your child is facing issues related to ADHD, learning disorders, intellectual disabilities, concussions, or epilepsy, we have the knowledge and skills to make a positive difference in their lives.
Dr. Leon is a licensed neuropsychologist who can support families with the following treatment goals:
Gaining a better understanding of your child's unique way of behaving, interacting, and learning
Teaching compensatory strategies for memory, attention, and learning
Developing better emotional control and stress management
Developing systems to support executive functioning skills (e.g., time management, organization, and self-monitoring)
Creating more effective and fulfilling parent-child interactions (e.g., implementing routines and structures to reduce meltdowns and arguments)
Reconnecting with the child and having fun together again
---
How It Works
1.
Complete Assessment
We recommend that new clients come to their first session having already completed a neuropsychological or psycho-educational assessment. This assessment enables us to tailor our intervention specifically to their needs.
2.
Intervention Planning
Based on the information gathered from the initial consultation and assessment, Dr. Leon will develop a personalized intervention plan for your child. This plan will outline specific goals and strategies tailored to your child's unique needs.
3.
Progress Monitoring and Adjustments
Dr. Leon will monitor your child's progress and make any necessary adjustments to the intervention plan. This ensures that the strategies and techniques employed are effective and in line with your child's evolving needs.
---
Meet Dr. Leon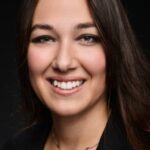 Dr. Stephanie L. Leon is a compassionate and experienced clinical neuropsychologist who has extensive experience in hospital settings. Dr. Leon has worked as a clinical psychologist and neuropsychologist at CHEO (Children's hospital located in Ottawa) on the Chronic Pain, Infectious Diseases and Behavioural Neuroscience and Consultation Liaison teams.
Dr. Leon offers virtual sessions in both English and French for clients in Ontario and Quebec, making her services accessible and convenient.
---
Please Note:
We want to emphasize that while we offer comprehensive neuropsychological intervention, we do not provide neuropsychology assessments/evaluations or treatment specifically for autism spectrum disorder (ASD).
---
Empower Your Child Today
Together, we can unlock your child's potential and create a brighter future filled with growth, happiness, and success.Schedule your initial consultation now and experience the difference that professional neuropsychological intervention can make in your child's life.
---
Online Learning Disorder & Neuropsychology Intervention FAQs
How long does neuropsychology intervention last?
The duration of a neuropsychology intervention program varies depending on the unique needs and progress of each child. Some interventions may be shorter-term, spanning a few months, while others may be longer-term, extending over a year or more. Dr. Leon tailors the duration of the program based on the individual needs and goals of your child, ensuring that they receive the necessary support for as long as it is beneficial.
Are the strategies and techniques learned in intervention applicable outside of therapy sessions?
The strategies and techniques learned in neuropsychology intervention are designed to be applicable and transferable to real-life situations outside of therapy sessions. Dr. Leon and the intervention team provide ongoing support, resources, and guidance to help you implement these strategies effectively in everyday life. The goal is to empower your child and your family with skills that can be used beyond the intervention setting to promote long-term success and well-being.
Have more questions? Visit our FAQ page.