PREPARING YOURSELF AND YOUR KIDS FOR THE HOLIDAYS
If you are anything like me the upcoming holiday season is both something to look forward to and a source of stress. Why? Because as much as I enjoy the time off, long walks in the snow, and cozying up on the couch with a hot beverage, the holidays also mean holiday work parties, kids hyped on treats, and obligatory visits to family members and friends. Exhausted anyone?
If you have young children, the disrupted routines and the overstimulation can be a recipe for meltdowns. If you have teens, you might be discouraged by their desire to spend time with their friends or on their phones rather than interact with family from out of town.
How can we as parents prepare to ensure the holidays go as smoothly as possible? Here are a few suggestions to reflect on:
1 – What is my goal? What am I hoping to get out of the holidays? Think about what you truly enjoy and value, not just what you do out of habit.
Is it to spend time with a particular family member or friend? Is it to participate in a specific family tradition (faith-based or other)? Is it to cook or bake a specific dish? Is it to relax and recharge?
Once you have written all your goals down. Prioritize and choose a maximum of 2-3 goals.
2 – Look at what you have organized so far. Does it align with your values/goals as you described above? Are these goals realistic depending on your family's situation?
What are your expectations of your children during these activities? Is it realistic to bring young kids to a late-night event? Will you feel stressed if you do? What about your teen who wants to watch a movie with a friend on the same day you wanted to relax at home? Should you say no?
(Include any financial restrictions. Too many families go overboard on spending during the holidays which can take months to recover and leads to stress and arguments.)
Do some problem-solving and compromise.
3 – Are there events in your calendar that do NOT align with your goals and values? How can you set healthy boundaries?
If there are events that do not align with your goals and values, you should reconsider attending. Often, we do too many things to please or appease others. This then becomes a stress which can grow into resentment.
If you choose to participate, clearly communicate your family's needs. Boundaries can include:
Attending or not an event: Learn to only say yes to the people and events that meet your needs
Timing: When you will arrive and leave (You don't have to stay the whole time).
Participation: What you will do (For example, you could watch others ski if you don't have the inclination or money to ski yourself).
Expectations of your child's behaviour: Communicate clearly in advance (For example, as soon as you arrive, let that aunt know that she shouldn't berate your child for playing on their phone or watching tv)
4 – Last but not least, clearly communicate your plans to your kids as well as your expectations regarding their behaviour.
Let your child(ren) know in advance when and where they are going, who they will be seeing there and what they will be doing. Be explicit as to the order of events, and how they should act. Allow them some freedom to bring their toys, book, or phone to entertain themselves if they do not feel up to participating.
Want to learn more about setting boundaries? See an excellent article on the subject here:
https://www.psychologytoday.com/us/blog/conquering-codependency/202112/healthy-holiday-boundaries
Click here for an interesting article on healthy boundaries for children (and teens) regarding hugging and kissing
https://www.todaysparent.com/family/parenting/why-you-shouldnt-force-your-kids-to-hug-relatives/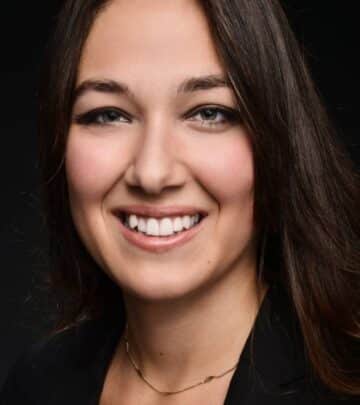 Dr. Stephanie Leon
Dr. Leon is a clinical psychologist and neuropsychologist practicing in the province of Ontario and Quebec. She works with children, teens, and their parents to address emotional, behavioural, and cognitive difficulties.
Found this helpful? Share with a friend!