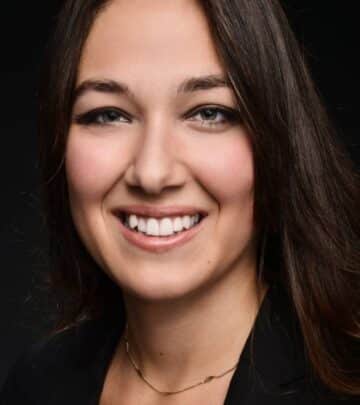 Dr. STEPHANIE L. LEON
Clinical Psychologist and Neuropsychologist
Dr. Leon is an experienced clinician who is passionate about helping children and adolescents navigate emotional, behavioural, and cognitive difficulties as well as supporting parents in providing optimal parenting when faced with these challenges. Her clinical interests include developmental, neurological, or chronic health conditions involving the brain, mental health difficulties (such as depression, anxiety/phobias), as well as cognitive difficulties (such as attention, memory, and executive functions).
Dr. Leon earned a Bachelor's in Sciences (Honours) from McGill University which focused on psychology and neuroscience. She subsequently completed her M.A. – Ph.D. in Clinical Psychology at the University of Ottawa. She conducted her doctoral research at the CHEO Research Institute on repeat visits to the emergency room for acute mental health symptoms and published several research articles. During her doctoral training, Dr. Leon provided clinical services in a variety of hospital settings where she conducted individual therapy, group therapy and comprehensive psychological, psychodiagnostic and neuropsychological assessments. For her pre-doctoral residency, she moved to Toronto and worked at Baycrest Heath Sciences and the UHN hospital network where she trained in adult and older adult neuropsychology.
In the last few years, Dr. Leon has worked as a clinical psychologist and neuropsychologist at CHEO (Children's hospital located in Ottawa) on the Chronic Pain, Infectious Diseases and Behavioural Neuroscience and Consultation Liaison teams. In addition to her virtual practice, she continues to work as a clinical neuropsychologist and clinical supervisor at CHEO.
Dr. Leon is also a mother of two young boys and no stranger to the ups and downs of being a parent.
Clientele: Children, adolescents, and their parents
Languages: French, English
Registration: Ontario, Quebec
Location: Virtual
Services: Child Psychotherapy, Adolescent Psychotherapy, Parent Consultation, Neuropsychology Intervention, Consultation services for professionals, Clinical Supervision and Coaching
Areas of Expertise: ADHD, anxiety disorders, learning disorders, phobias, depression, neuropsychological assessment and intervention, psychodiagnostics assessment and treatment, pain, behavioural problems in children, adjustment to medical illness, intellectual disability, adjustment following concussion/brain injury, problems of attention and executive function, perfectionism, sleep difficulties, parental difficulties and burnout, emotional dysregulation.
Therapeutic approach: Integrative approach strongly rooted in cognitive behavioural therapy (CBT) and using elements from humanistic, emotion-focused, collaborative problem-solving, and motivational interviewing treatment modalities.
Therapeutic stance: warm, informal, collaborative, based on stages of change theory
Education: Bachelor of Science/McGill University, Ph.D. in Clinical Psychology/University of Ottawa
Dr. Leon is open to speaking, presenting or collaboration opportunities. You can send an email at [email protected]