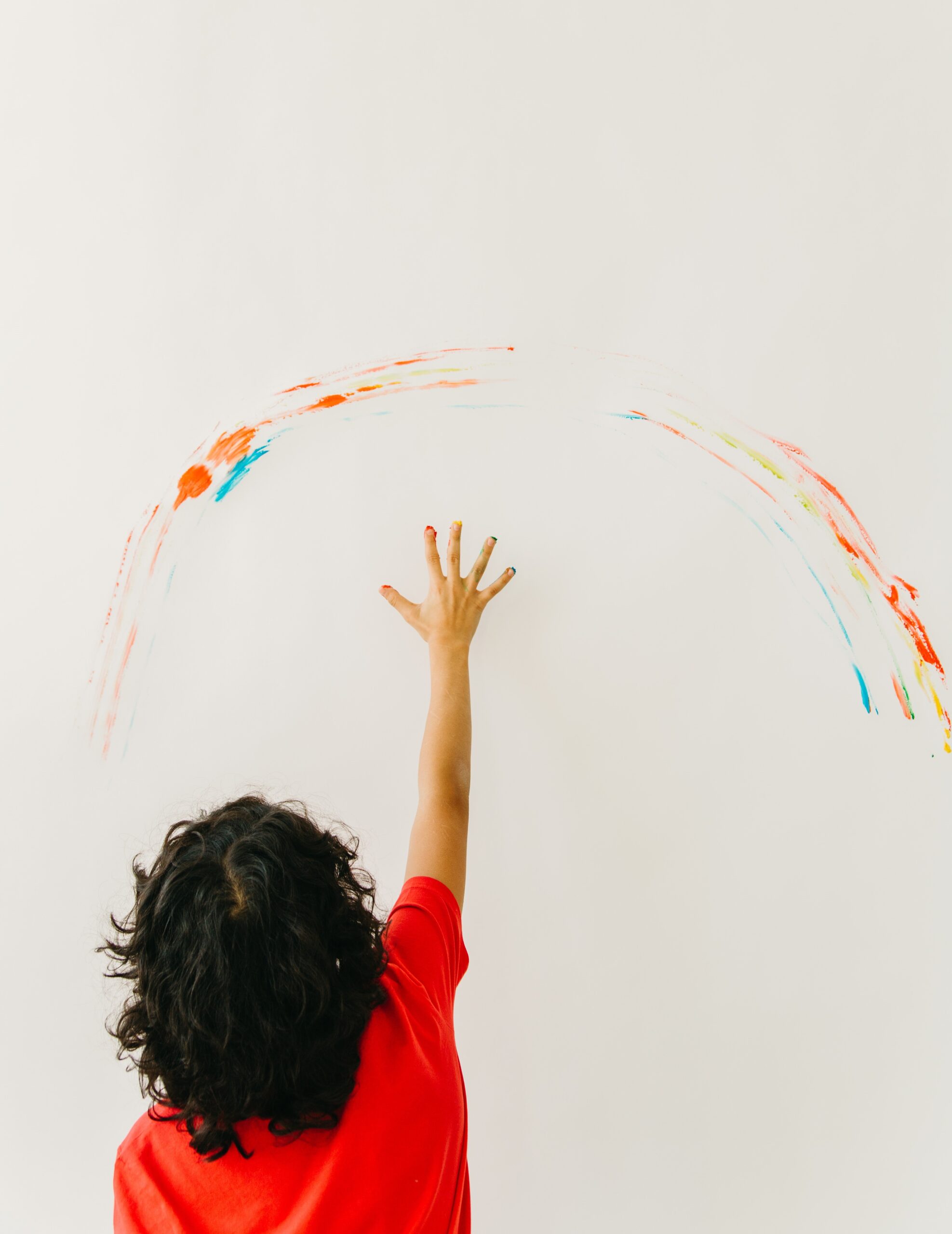 FREQUENTLY ASKED QUESTIONS (FAQ)
Psychologists and Psychotherapy
What is (psycho)therapy?

Psychotherapy, also called ''talk therapy'' or simply ''therapy'', is a way to help people with a variety of emotional difficulties and mental disorders. Psychotherapy is a treatment that aims to help a person function better and increase their well-being. Psychotherapy can be conducted in an individual, family, couple, or group setting, and can help individuals of any age. Short-term psychotherapy can involve a few sessions to address immediate difficulties, whereas long-term psychotherapy can involve months or years of support for longstanding and complex issues. Treatment goals and session frequency and duration are planned jointly by the client and psychologist. A trusting relationship between the client and psychologist is essential to working together effectively and benefiting from psychotherapy.
What is a clinical psychologist?

A clinical psychologist holds a doctoral and/or master's degree in clinical psychology. Clinical psychology is the study of how people think, feel, and behave as well as the study of mental disorders and their treatment. Psychologists who hold doctoral degrees can use the title of Doctor (Dr.). Psychologists are licensed and regulated by provincial regulating bodies. Psychologists have specific areas of competency, such as clinical neuropsychology and child psychology. Psychologists are uniquely trained to use psychological tests to inform assessments and diagnose psychological disorders. They are also knowledgeable in providing a variety of treatments (also called psychotherapies) to address psychological issues.
How is a psychologist different from a psychiatrist?

Psychiatrists are medical doctors who go on to specialize in mental disorders. Unlike psychologists, psychiatrists often use medication to help their clients. They also tend to be more involved in treating those with severe mental health disorders. Some psychiatrists perform psychotherapy much like psychologists. For more information on the study and practice of psychiatry, please visit the website of the Canadian Psychiatric Association.
Can a psychologist prescribe medication?

No. In Ontario and Quebec, only psychiatrists and family physicians can prescribe medications to treat mental disorders. Although psychologists do not prescribe, they have experience coordinating care with their clients' physicians and are trained in providing psychotherapy for individuals who are taking medication.
Do I need a physician referral to see a psychologist?

No. However, your private insurance might require a physician referral to reimburse you. Please verify with your insurance provider.
Why choose a psychologist?

Although several other health professionals are allowed to provide counselling and/or psychotherapy (e.g., nurses, occupational therapists, social workers). Psychologists are characterized by their many years of study, their considerable hours of supervised training, depth of knowledge in research and therapeutic modalities, and ability to thoroughly assess and diagnose mental illnesses. Psychological services are best suited for those who are experiencing challenges that impact their functioning at home, at school or work, and in their relationships.
Psychotherapy Sessions
What do psychotherapy sessions look like?

Psychotherapy sessions last 50-60 minutes and generally occur every week or every two weeks.

Typically, the first few sessions will be spent discussing your reasons for seeking psychological services and your expectations for therapy. Your psychologist will conduct an assessment, which involves asking you questions to understand the difficulties you are experiencing in your life. Your psychologist might also ask you to complete questionnaires. Assessment results will be shared with you and will remain confidential. Assessment results may involve communicating a psychological diagnosis. Your psychologist will then work with you to identify therapeutic goals and build a treatment plan.

The amount of time you invest in therapy will vary according to your goals. Short-term therapy (6-8 sessions) may be suitable for learning to manage immediate difficulties, whereas long-term therapy (several months) can help with longstanding and complex issues. You can revise your goals as treatment progresses. When you've met your goals and treatment is complete, your psychologist will offer a few final sessions to review your progress in therapy and cement your strategy toolbox to maintain your treatment gains.
What is virtual psychotherapy? Does it work?

Until a few years ago, psychotherapy was offered in-person in an office setting. Virtual therapy, also called teletherapy or telepsychology, refers to psychotherapy provided by videoconference. Leon Psychology Clinic only offers therapy by videoconference. Virtual psychotherapy has the advantages of being more convenient and accessible than in-person psychotherapy. Moreover, research shows that virtual therapy can be as effective as in-person therapy. However, virtual therapy is not the best fit for everyone, especially clients who do not have access to a quiet and private space for their sessions. Clients are encouraged to discuss with their psychologist if virtual therapy is best for them.

For an optimal virtual psychotherapy experience, the following are highly recommended:

Use a Chrome or Opera browser
Make sure that your appointment is conducted in a quiet/private space where there will be no interruptions
Please put your phone on silent
Use a laptop or desktop computer with a video camera and plug-in or Bluetooth headphones
Make sure you are using a secure Wi-Fi connection (i.e., not a public Wi-Fi)
Connect a few minutes before your appointment to check that your camera, microphone/headphones, and internet connection are working
Neuropsychology Services
What is a neuropsychologist?

Clinical neuropsychology is a specialty field within clinical psychology. Clinical neuropsychologists are dedicated to understanding the relationship between brain and behaviour through the assessment of cognitive and behavioural functioning. They have expertise related to brain structures, brain functions, and the impact of injury and illness on the brain.

A neuropsychologist is usually consulted when there are developmental delays or changes in someone's thinking skills (e.g., concentration, organization, reasoning, memory, language, perception, coordination). These issues may be due to medical, neurological, psychological, or genetic causes. Conditions that neuropsychologists routinely deal with include developmental disorders (e.g., ADHD, learning disorders, autism), concussions and traumatic brain injury, epilepsy, brain tumor/cancer, stroke, and dementia. Although they are typically asked to conduct neuropsychological assessments to understand the way brain systems are functioning, clinical neuropsychologist can also provide therapy to address cognitive, emotional, and behavioural problems that arise from the neurological issues described above.
How are neuropsychological intervention services different from neuropsychological assessments services?

Neuropsychological assessments involve gathering historical information, administrating standardized tests, and completing questionnaires. Once the assessment is complete, the neuropsychologist shares their findings orally and prepares a detailed report. Although the neuropsychologist incorporates suggestions and resources in their reports, they do not typically follow families once the assessment is complete.

Neuropsychological intervention refers to targeting the areas of need highlighted in a neuropsychological (or psycho-educational) report. It can involve supporting families long-term in concretely implementing the recommendations into their daily lives and problem-solving when issues arise.
Booking a Session
How do I book a session?

All new clients must create an account to book their appointments. The booking process is online and very easy. You will be asked to provide your basic personal information. Once the account is created, you can choose the type of service you want to receive and check upcoming availabilities. All appointment types are available in both languages. Availabilities are shown up to three-months in advance. New availabilities are added each month. If there is no availability, you can choose to be added to the waiting list. You will receive an automatic message once an appointement slot opens.

What can I expect from the initial appointment?

The goal of the initial appointment is to discuss the difficulties you want to address and your therapy goals. Your psychologist will ask several questions about history and symptoms. S/he will also answer any questions about the therapy process. The first session is a good time to determine if your psychologist is a good fit. This is particularly important as the therapeutic relationship is the foundation for meaningful change. Although the assessment portion of psychotherapy will take several sessions, a general plan therapy will be developed collaboratively by the end of the first session.
What can I expect from the initial appointment?

The goal of the initial appointment is to discuss the difficulties you want to address and your therapy goals. Your psychologist will ask several questions about history and symptoms. S/he will also answer any questions about the therapy process. The first session is a good time to determine if your psychologist is a good fit. This is particularly important as the therapeutic relationship is the foundation for meaningful change. Although the assessment portion of psychotherapy will take several sessions, a general plan therapy will be developed collaboratively by the end of the first session.
Is there a waiting list?

Yes, you can send us an email using the contact form or add yourself directly to the waiting list by creating an account here.
Privacy and Confidentiality
How is my personal information protected?

At Leon Psychology Clinic, Personal health information, including personal characteristics (e.g., name, email address, billing information) and health information (e.g., family history, symptoms), is only collected and used for the purpose of delivering quality mental health care and in accordance with provincial and federal confidentiality and privacy laws (PHIPA and PIPEDA). Should a current or former client or their guardian want access to, or correction of a record they can contact Dr. Leon at [email protected] or 819-200-7718. Any complaints can be addressed to the Information and Privacy Commissioner of Ontario or the Ordre des psychologues du Québec.

Psychologists are bound by law to keep your personal information confidential. Except under specific circumstances (see limits of confidentiality), your information will not be disclosed to third parties without your expressed consent. Dr. Leon uses a secure practice management software that is compliant with the Personal Information Protection and Electronic Documents Act (PIPEDA; federal) and with the Personal Health Information Protection Act (PHIPA; Ontario). Data is encrypted and stored on secure servers in Canada.
Email Policy

Please note that email communication is subject to accidental disclosure or interception by parties not intended to receive the information. Although the Leon Psychology Clinic has taken precautions to reduce this risk, email communication may not be secure or confidential. We therefore highly encourage you to use email to communicate regarding appointments and scheduling only. If you are sharing personal health information by email, you have been advised of the risks and have consented to send and receive personal health information in this manner. If, at any time, you wish to cease communicating by email, please contact your psychologist by phone 819-200-7718.
What is confidentiality? Are there limits to confidentiality?

Psychologists are bound by confidentiality, meaning they cannot disclose information about their clients unless mandated by law. A few laws mandate or permit psychologists to break confidentiality to protect their clients, vulnerable persons (e.g., children), and society. Before starting therapy, your psychologist will discuss each limit to confidentiality with you and answer any questions you may have.
Privacy and social media

You can follow Leon Psychology Clinic's social media accounts. However, your psychologist will not accept friend/contact requests or respond to messages from current/former clients on her personal social media platforms to protect privacy and confidentiality and to maintain healthy therapeutic relationships.
Payments
How much does therapy cost?

Dr. Stephanie Leon charges a $270 fee per 60-minute session and a $410 fee per 90-minute sessions. Dr. Leon's fee is based on her quality care and reflects her rigorous training in obtaining a doctorate in clinical psychology, her dual expertise in clinical psychology and neuropsychology, her specialized work experience in a top pediatric hospital, her experience as a researcher and supervisor, and her bilingualism.

Chantal Robitaille charges a $200 fee per 50-minute session.

Most extended health insurance plans will reimburse part of psychotherapy fees up to a certain amount. A receipt will be provided upon payment of each session for you to submit to your insurance company. Reduced fee (sliding scale) services are not available at this time; however please discuss any financial restrictions you may have with your psychologist so that therapy can be tailored to your needs.
How can I pay for my sessions?

Payments can be made by credit card or Interac e-transfer.
What is your cancellation, late arrival and missed session policy?

You can re-schedule your appointment for a more convenient time up to 24 hours before your scheduled appointment. If you cancel your appointment altogether, are unable to provide 24 hour's notice, or if you miss your scheduled appointment, you will be charged the full session fee.

If you arrive late to your appointment, your session will not be extended to make up for the missed time. If you arrive more than 30 minutes late, your psychologist will no longer be available, your session will be considered a missed appointment, and you will be charged of the full session fee.
Suicide and Help Lines
Need to talk to someone right now, but not ready for psychotherapy?

Kid Helplines

Parent Helplines