A parent's guide to cultivating empathy in children by nurturing compassionate connections—here's what you should know about developing empathy in children. 
5 SIMPLE STEPS FOR PROMOTING EMPATHY IN CHILDREN
You're here because you find yourself grappling with a question like this:
"My child does not seem to understand when they hurt others' feelings. How can I help them develop their capacity for empathy?"
It's not uncommon for children to struggle with empathy at certain stages of development. Your proactive approach to addressing this issue is commendable, so you're on the right track just by reading this article. Empathy is a complex ability that develops over time, and I'm here to provide you with guidance and practical strategies to support your child's journey toward empathy.
Here's what parents need to know about developing empathy in children.
What Is Empathy, And Why Does It Matter?
Empathy is the ability to understand and share the feelings of others. It holds immense significance in fostering happiness, meaningful social relationships, and social skills. Parents play a key role by recognizing its value and actively nurturing empathy and empathic responses.
When Should Children Exhibit Empathy?
There is no specific age at which a child should have empathy (as I'm sure you already know, even adults can struggle with empathy!) Like most skills and abilities, advanced levels of empathy develop throughout childhood and teenage years. In fact, empathic responses are intricately linked to a child's emotional and cognitive development.
Children will eventually develop what's called theory of mind—a crucial cognitive milestone and building block in the development of empathy. Theory of mind refers to the ability to understand and attribute mental states, such as beliefs, desires, intentions, and emotions, to oneself and others. It involves recognizing that individuals have their own thoughts and perspectives which may differ from one's own.
Children develop theory of mind gradually over the course of their early childhood years. Different children may develop theory of mind at different rates, and individual differences can occur.
Factors such as cultural influences, language development, and social experiences can also impact the progression of theory of mind. With that in mind, here are some general milestones most parents can expect to see as their children develop theory of mind and gain empathy.
Stage 1: Infancy (0-12 months)
During this stage, infants start developing awareness of their own mental states and begin to differentiate between self and others. They may display basic forms of empathy, such as imitating facial expressions.
Stage 2: Toddlerhood (1-3 years)
Children then begin to recognize that others have different perspectives and knowledge. They may engage in "joint attention" by following someone's gaze or pointing to share an object of interest. They also start using basic mental state language, like saying "I know" or "I don't know."
Stage 3: Preschool Age (3-5 years)
Children become more skilled at understanding others' thoughts and feelings. They can engage in pretend play, taking on different roles and understanding that characters in stories have different perspectives. They also develop a basic understanding of false beliefs, recognizing that someone can have an incorrect belief about a situation.
Stage 4: School Age (5-7 years)
At this stage, children's theory of mind continues to develop further. They become more adept at understanding and predicting others' behaviors based on their mental states. They understand that people can have hidden thoughts, make inferences about others' feelings, and become more skilled in perspective-taking.
How Can I Develop My Child's Cognitive Empathy?
Throughout childhood, two crucial building blocks for empathy are emotional awareness and perspective-taking.
Emotional awareness
Emotional awareness refers to the ability to correctly identify one's own and others' emotions. Moreover, emotional awareness is crucial for emotional regulation. You can promote emotional awareness in children (and in yourself!) by frequently using more varied emotion words.
Parents tend to use the same three emotion words when speaking with children: happy, sad, and angry. Try to expand your child's vocabulary as a role model by using more specific words to describe positive and negative emotions, like:
Excited
Delighted
Surprised
Disappointed (one of my favorites)
Defeated
Frustrated
Impatient
Bored
Lonely
You can use these words to describe your child's emotions, your own, and the emotions of peers and characters in books and movies.
Although there are many helpful and educational materials dedicated to this subject, nothing can replace parent modeling (teaching by doing).
Perspective-Taking
Perspective-taking refers to the ability to put oneself in somebody else's shoes and see the situation from their standpoint.
You can promote perspective-taking in your child in several ways.
1- Considering Feelings
Ask open-ended questions that invite your child to speculate about what others might be feeling or thinking based on language and body language. Encourage them to seek confirmation by engaging in dialogue or actively listening to other's perspectives.
2- Gift Giving
Children can also learn perspective-taking (and empathy) through gift-giving. Whether for birthdays or the holidays, encourage your child to participate in choosing, buying, preparing, or wrapping gifts for someone else.
Encourage them to think about what another person would like to receive based on their interests/preferences. Discuss with your child how they think someone might feel when they receive a gift they want versus one they did not want.
3- Volunteering
Volunteering can also teach kids about empathy and compassion, as it can help build tolerance (through exposure to diverse individuals) and a greater sense of being connected to one's community.
As a parent, you play a vital role in supporting your child's growth, including how they develop empathy. If you find yourself in need of additional guidance or specialized support, I encourage you to reach out for a consultation with Dr. Leon.
Dr. Leon can help provide the necessary tools and strategies to nurture your child's social-emotional well-being and ensure they thrive in their relationships and interactions with others. If your child struggles with negative feelings, aggressive behavior, or empathy skills, then Dr. Leon can help.
Take the first step and schedule a consultation today to give your child the best opportunity for a bright and empathetic future.
Read These Next
Frequently Asked Questions
What age is appropriate to start teaching empathy to children?
Empathy development begins in infancy, but it is an ongoing process that continues through childhood and adolescence. While there is no specific age to start teaching empathy, parents can begin introducing age-appropriate concepts and activities as early as toddlerhood. Simple gestures like labeling emotions and encouraging sharing can lay the groundwork for empathy at a young age.
What are some common challenges parents may encounter while trying to develop empathy in their children?
Some common challenges parents may face when fostering empathy in children include resistance or lack of interest and navigating conflicts with peers.
To overcome these challenges, parents can:
Provide consistent guidance and reinforcement
Create a safe and empathetic environment at home
Encourage open communication
Offer alternative perspectives to broaden their child's understanding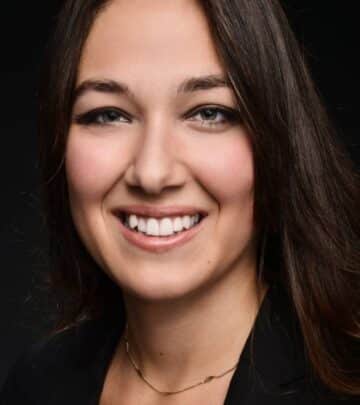 Dr. Stephanie Leon
Dr. Leon is a clinical psychologist and neuropsychologist practicing in the province of Ontario and Quebec. She works with children, teens, and their parents to address emotional, behavioural, and cognitive difficulties.
Found this helpful? Share with a friend!