Unlock your child's true potential with expert guidance on navigating ADHD in children. Discover effective strategies for helping your child thrive.
ADHD IN CHILDREN: 10 TIPS FOR REACHING THEIR FULL POTENTIAL
Raising kids and teens can be quite an adventure, filled with ups, downs, and everything in between. But when your child has Attention Deficit Hyperactivity Disorder (ADHD), the journey can come with unique challenges. That's why I created this guide for parents on navigating ADHD in children and helping them reach their full potential.
ADHD is more than just a phase or a temporary difficulty—it's a condition that affects millions of children and teens worldwide. But by providing the right tools, strategies, and support, you can make a tremendous difference in your child's development and help them thrive.
What Is Attention Deficit Hyperactivity Disorder (ADHD)?
Attention Deficit Hyperactivity Disorder (sometimes called attention-deficit disorder or ADHD) is a neurodevelopmental disorder characterized by difficulty with inattention, hyperactivity, and/or impulsive behaviour. It's estimated that 5-9% of children and 3-5% of adults have ADHD. One of the primary difficulties associated with ADHD is cognitive functioning, which affects a person's thinking and reasoning.
The cognitive difficulties associated with ADHD can be divided into two main areas: executive functioning and attention/working memory.
Executive functioning
Executive functioning involves the ability to plan and organize, set goals, and regulate emotions. People with ADHD often have difficulty in these areas, making it hard for them to manage their daily activities and get tasks completed.
Attention and working memory
Attention and working memory (the ability to hold information in your mind for a brief period) are also affected in those with ADHD. This can lead to symptoms like:
being easily distracted
difficulty following directives
trouble completing tasks
Other cognitive issues associated with attention deficit hyperactivity disorder in children
Other cognitive issues that those with ADHD may experience include difficulty recognizing patterns, problem-solving, and understanding abstract concepts. These difficulties can make it difficult for those with ADHD to do well in school and maintain social relationships.
ADHD Symptoms In Children
Signs of inattention:
Does not follow rules or instructions
Loses materials/belongings
Difficulty starting and completing tasks
Avoid tasks that require sustained effort
Gets easily distracted by self or others
Appears to have trouble with memory (forgetful)
Seems not to listen when spoken to
Makes careless mistakes
Talk to your child's teacher if you notice six or more of these common symptoms. If they have detected them, too, it is recommended to get your child assessed for ADHD. Remember that some children with ADHD, particularly girls, present without impulsive symptoms or hyperactivity.
Signs & Symptoms Of Hyperactivity In Children
Signs of hyperactivity are more noticeable than signs of inattention. Teachers and school counselors are the ones who typically see it firsthand due to the demands of classroom environments. However, kids vary in their level of activity and level of maturity.
Very active, high energy, 'driven by a motor'
Interrupting others, having trouble with social skills, and talking too much
Can't wait in line or their turn when playing
Prone to being clumsy and having accidents
Squirm, fidget, pace
Difficulty staying silent or calm
Wanders and gets up constantly
When assessing hyperactivity, I always urge parents and teachers to determine if the activity/impulsivity is indeed above and beyond what a typical child would display at that age.
If you and your child's teacher notice these signs, it is recommended to get your child assessed for ADHD.
10 Tips For Parents Managing Attention Deficit Hyperactivity Disorder In Children
As a parent, controlling essential environmental factors at home is key. If you can help your children with ADHD live a healthy lifestyle under your roof, then you can set them up to become happy, functioning adults later in life.
Establish a strong home routine.
Consistency is key for children with ADHD. Create a structured daily routine with set times for waking up, meals, homework, chores, and bedtime. Having a predictable schedule can provide a sense of stability and help children stay focused.
Create an organized environment.
Reduce distractions by organizing the child's living space. Use storage bins, labels, and color-coding systems to keep things tidy and easily accessible. Minimize clutter and create a designated study area with minimal distractions.
Break tasks into smaller steps.
Large tasks can be overwhelming for children with ADHD. Break them down into smaller, more manageable steps. Provide clear instructions and use visual aids or checklists to help them stay on track.
Use visual reminders.
Visual cues can be helpful for children with ADHD to remember tasks and responsibilities. Utilize visual schedules, calendars, or timers to help them stay organized and manage time effectively.
Provide frequent breaks.
Children with ADHD often have difficulty sustaining focus and sit still for extended periods. Allow them to take short breaks during tasks or homework sessions. Encourage physical activity during these breaks to help release excess energy.
Encourage regular exercise.
Physical activity has been shown to benefit individuals with ADHD. Encourage your child to exercise regularly or participate in sports, dancing, or martial arts, as it can help reduce hyperactivity and improve focus.
Implement behaviour management techniques.
Positive reinforcement and reward systems can be effective in shaping desired behaviours. Offer praise, encouragement, and rewards for completing tasks, following instructions, or exhibiting self-control.
Limit screen time.
Although television and video games do not cause ADHD, excessive screen time can take away from other important activities. It is important to establish reasonable limits on screen time and encourage other activities, such as reading, outdoor play, or hobbies that promote engagement and focus.
Foster open communication.
Maintain open lines of communication with your child. Listen to their concerns, frustrations, and triumphs. Work together to problem-solve and find strategies that work best for them.
Seek professional support.
Consider involving professionals, such as therapists, psychologists, or support groups, who specialize in working with children with ADHD. They can provide guidance, coping strategies, and additional resources to support your child's development.
What About Medication For ADHD?
Research suggests that a combination of psychotherapy and medication is the best approach to ADHD. It appears that starting psychotherapy first can be most beneficial.
ADHD is a neurodevelopmental disorder that, by definition, presents with cognitive and behavioral symptoms from early childhood. Although symptoms often decrease in severity in adulthood, they tend to remain throughout life.
Nevertheless, with proper diagnosis, treatment, and support, children (and eventually adults) with ADHD can learn to recognize their strengths and gain self-understanding to help them lead productive and meaningful lives.
Can Cognitive Behavioral Therapy Help With ADHD?
Cognitive-behavioral therapy (CBT), a form of psychotherapy that focuses on how thoughts and beliefs influence behaviour, can help children and adolescents with ADHD. The goal of CBT and behavioral treatments may include strategies to organize their materials, plan their work, and set reminders. Setting up the home environment to support children and teens with ADHD also helps with behavioral interventions.
Parents of children with attention deficit hyperactivity disorder are usually recommended to develop and maintain consistent routines at home. They are also encouraged to model explicit organizational skills and strategies, such as a family planner or calendar.
Can ADHD Cause Emotional Issues?
ADHD can also cause a range of emotional issues, such as difficulty controlling anger and frustration, anxiety disorders, conduct disorders, and low mood. Therefore, it is important for individuals with ADHD to be aware of their emotional responses and to develop strategies to manage them.
Therapy is recommended for children with ADHD who suffer from emotional and mood disorders. During therapy, the psychotherapist or psychologist works with the patient to identify and challenge negative or automatic thoughts that may be contributing to their symptoms.
Through this process, the therapist helps the patient learn to reframe their thoughts in a more positive and helpful manner, identify triggers for their symptoms, as well as techniques for managing their emotions. Self-regulation skills can include deep breathing, mindfulness, physical activity, pleasurable activities, or sensory activities.
Risks Associated With Untreated ADHD In Children
Allowing children with ADHD to go untreated can have several potential risks and negative consequences.
Academic difficulties
ADHD can significantly impact a child's academic performance. Inattention, impulsivity, and difficulties with organization can make it challenging for them to concentrate, complete assignments, and follow instructions in the classroom. Eventually, symptoms can lead to falling behind in school, lower grades, and decreased academic achievement.
Social and relationship challenges
Children with untreated ADHD may struggle with social interactions and forming positive peer relationships. Their impulsive behaviours, difficulty with turn-taking, and inattentiveness can lead to misunderstandings, conflicts, and social isolation. Unfortunately, these struggles can negatively affect their self-esteem and overall social development.
Emotional and mental health issues
ADHD is sometimes accompanied by emotional and mental health challenges. Children with untreated ADHD may experience increased frustration, anger, and irritability due to their difficulties with impulse control and managing emotions. They may also be at higher risk for developing anxiety, depression, and low self-esteem.
Risk-taking behaviour
Sometimes, children and teens with untreated ADHD can engage in impulsive and risky behaviours. Children with ADHD may engage in dangerous activities without considering the consequences, leading to accidents or injuries. Teens in particular may also be more prone to experimenting with substances, as impulsivity and thrill-seeking behaviours increase the likelihood of engaging in risky behaviours.
Long-term impact
If left untreated for too long, childhood ADHD can have long-term effects throughout life. The difficulties experienced in childhood can persist into adolescence and adulthood, impacting academic and career success, relationships, and overall quality of life. Untreated ADHD may also increase the risk of developing comorbid mental health conditions, such as anxiety disorders or substance use disorders.
Are you ready to take the next step in supporting your child with ADHD? Dr. Leon, a trusted mental health professional in neurological intervention services, is here to help. Explore our neurological intervention services today and discover the transformative impact they can have on your child's life.
Read These Next
Frequently Asked Questions
I have ADHD. Will my child have ADHD?
ADHD is highly hereditary (meaning it often occurs in families). Parents with ADHD are 40% more lilely to have a child of ADHD.
Can ADHD symptoms change as a child grows older?
ADHD symptoms can evolve as a child matures. While hyperactivity may decrease with age, inattention and impulsivity can persist into adolescence and adulthood. Be sure to monitor and adapt strategies at home to address changing needs.
Are there any specific parenting techniques or strategies that can help children with ADHD?
Several parenting techniques can benefit children with ADHD. These include establishing clear rules and expectations, using positive reinforcement, providing structure and routine, breaking tasks into manageable steps, and promoting open communication. Consider exploring parent consultation services to learn more.
How can I effectively communicate with my child's teachers about their ADHD and support their educational needs?
Share information about your child's ADHD diagnosis, discuss their strengths and challenges, and collaborate on strategies to support their learning in the classroom. Regular check-ins, progress updates, and an individualized education plan (IEP) can facilitate effective communication and support.
Are there any dietary or lifestyle changes that can help ADHD management in children?
While no specific diet has been proven to cure ADHD, some evidence suggests that a balanced diet rich in fruits, vegetables, whole grains, and lean proteins is best for brain health. Additionally, regular exercise, adequate sleep, and low-stress can contribute to overall well-being and can minimize the impact of ADHD symptoms. Consulting with a healthcare professional or a registered dietitian can provide personalized guidance.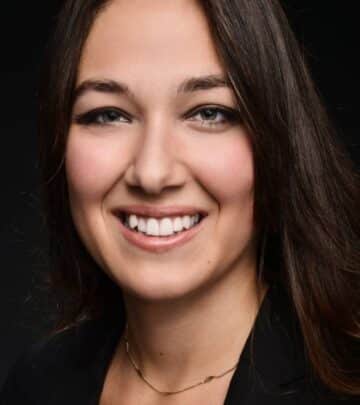 Dr. Stephanie Leon
Dr. Leon is a clinical psychologist and neuropsychologist practicing in the province of Ontario and Quebec. She works with children, teens, and their parents to address emotional, behavioural, and cognitive difficulties.
Found this helpful? Share with a friend!